Messinia is a region located in the south-west part of the Peloponnese. Its capital town is Kalamata, which is a lovely coastal city built at the bottom edges of mount Taygetos. Combining sea and mountain, history and gastronomy, the wider region of Messinia offers its visitors high quality in every aspect of their holiday. It is ideal for short road trips and attracts many visitors from early spring until mid-autumn.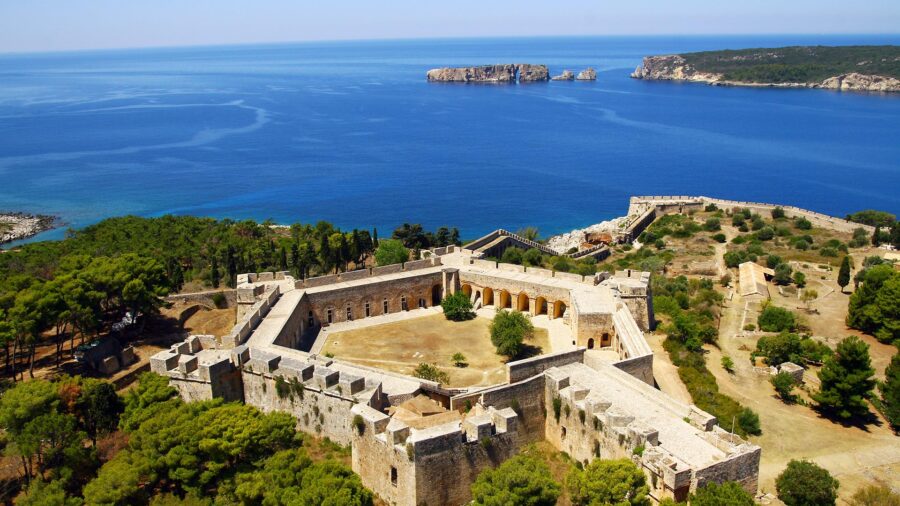 Source: real.gr
#How to get there
By car: If you begin your trip from Athens, you can rent a car and drive to Kalamata. The two cities are connected with a new highway and the trip lasts about 2 hours. Alternatively, you can take the Ktel bus from Kifissos station in Athens. 
By plane: The International Airport is located 9km away from Kalamata and many flights from big European cities arrive directly there during the summer season. Renting a car to discover the wider region of Messinia is recommended. 
#Plan the road trip
If you want to take a road trip around the Messinian region, it is recommended to stay in various different locations as you explore the region than to keep Kalamata as your base. Messinia is not a very big region but distances might get long due to its mountainous landscape. On the other hand, there are so many beautiful villages that it would be a pity not to stay in some of them and enjoy their lovely atmosphere. Pilos, Methoni, Koroni and Kardamili are lovely little towns by the sea with amazing architecture and fascinating landscapes that deserve a one-night stay in order to be explored with peace of mind. We recommend dividing your accommodation into 2-3 different towns of the Messinia region (Pilos might be one of the most convenient options) rather than keeping Kalamata as a base for your trips. Furthermore, note that apart from the picturesque towns, there are stunning beaches, awe-inspiring archaeological sites, and a beautiful landscape that will make you stop over many times during your trip which might be time-consuming.  
#What to see
There are so many places to see all around this blessed region of the Peloponnese, that by the time you depart you will leave a promise to come back to discover the rest that will be left unseen. Stunning beaches and endless olive groves are the protagonists but there are much more to see. Some of its highlights are:
Voidokilia beach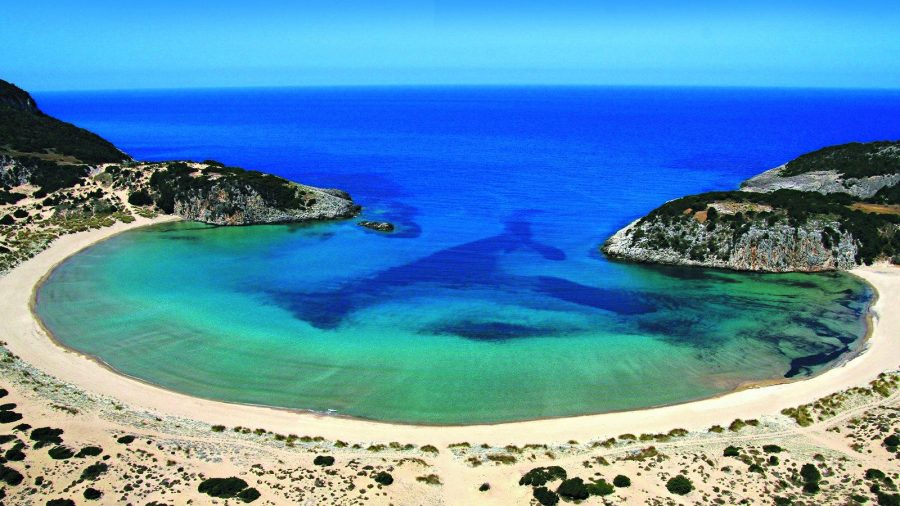 source: autotriti.gr
This natural wonder is considered by many as the best beach in Greece. Its perfect compass-drawn semi-circle shape, its turquoise waters, its soft white sand, and the well-preserved surrounding natural landscape make Voidokilia beach a true gem that should definitely be on your list when visiting Messinia. 
Archaia Messene
Source: Andreas Simopoulos
Archaia Messene is an impressive archaeological site. It is a relatively new discovery and there is still major excavation work going on. It is a massive complex of important constructions such as the ancient stadium, a theatre, several temples and a sanctuary. Although only 1/3 of the excavation work has been completed, Achaia Messene is considered of huge cultural heritage and importance and should be part of your Mesinian road trip. 
Medieval towns of Koroni, Methoni and Pilos
Castle of Methoni, Source: gtp.gr
These are three beautiful towns built by the sea with traditional architecture. Each of them has an impressive castle which is their landmark and are arguably the most impressive and well-preserved castles of Greece. Koroni, Methoni, and Pilos have a rich history dating back to the Medieval and Byzantine years. It is recommended not only to include them in your road trip but also to book your accommodation there.
Patrick Leigh Fermor mansion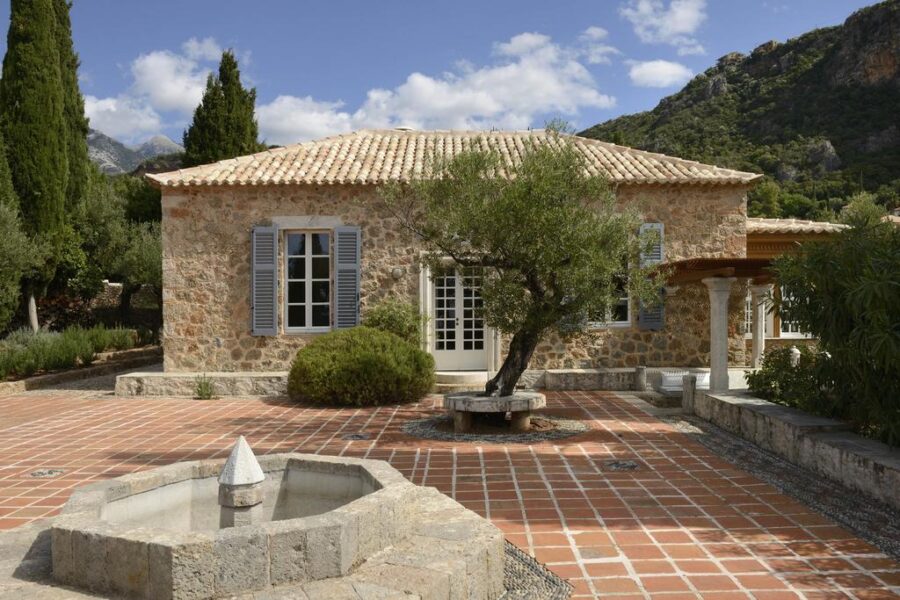 The famous British author and his wife fell in love with the region of Messiniaki Mani and built a dream house in Kardamili village. The place is open to the public and welcomes visitors who love literature and architecture. It is a must-see for everyone who has ever felt like leaving everything behind and going to live at a stone house by the sea and under the Greek sun!  
#Where to stay:
Our recommended hotels in the region are: Maisonette Pilos, 12 Gods resort, Karalis Beach and To Kastro in Pilos, Achilles Hill Hotel in Methoni and Viva Mare in Foinikounta. 
The post Messinia: A road trip to south Peloponnese appeared first on GREECE TRAVEL BLOG BY GREEKA.